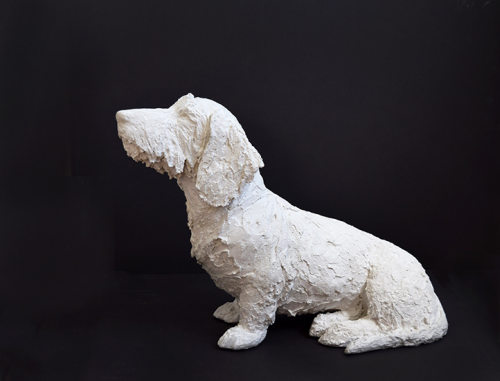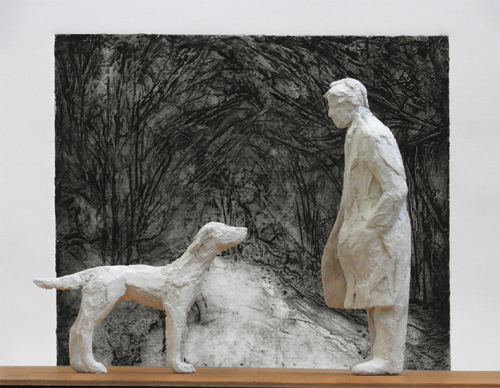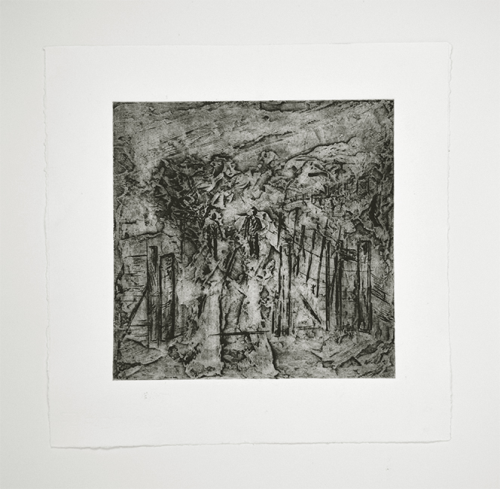 Station: 16
Kidlerstraße 3 EG
barrierefrei: ja
Kontakt:
Handy: 015227244913
EMail: tania@tanialee.co.za
Webseite: www.tanialee.co.za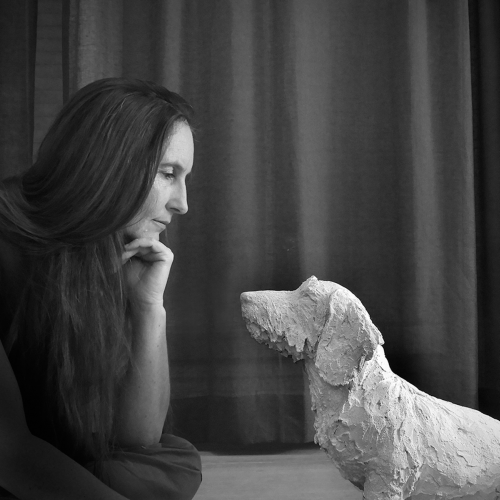 I am currently creating a series of personal works exploring the unique relationship that can exist between a dog and its human. Trying to understand their individual natures and portray each realistically while focussing on the connection between two beings. In this companionship, we find not just a shared emotional language, but the mutual creation of self.
As a sculptor I love using expressive marks and wanted to recreate these textures in 2-dimensional works as well.
I started using a modified hydraulic workshop press to experiment with alternative printing methods. This press allows me to handcraft highly textured printing plates that leave images with an almost sculptural feel.